Air Fresheners

Car Care Products

Lubricants Greases

SeBLUE

Service Fluids

Radiator Cooling System

Household Products

Emergency Products

Adhesives Sealants

Sealants & Foams

Auto Aftercares

Industrial Sprays

Health And Hygiene Products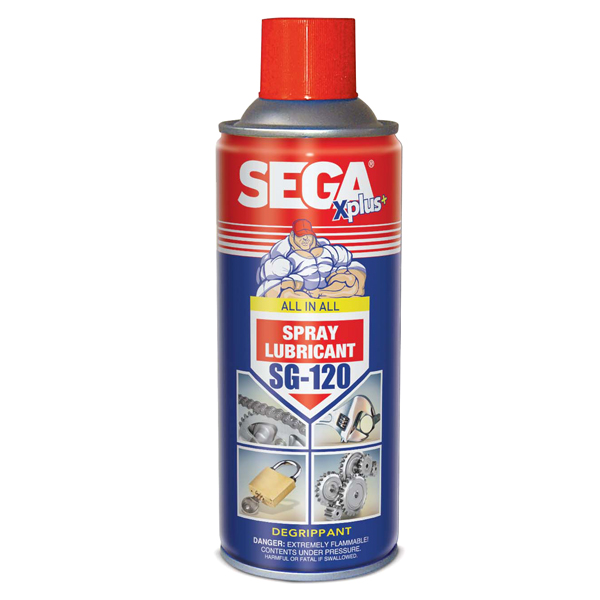 SEGA XPLUS
SG-120 ALL IN ALL LUBRICANT SPRAY
---
PROPERTIES
SEGA Xplus SG-120 All in All Silicone Spray is a silicone-based lubricant spray used as a lubricant product for preventing wear and adhesion in vehicle interior parts (seat rails, folding ceilings, etc.) and door seals, protecting, polishing and maintaining rubber and plastic surfaces.
It prevents abrasion and adhesion.
It protects and insulates plastic, rubber and metal parts inside and outside the vehicle.
It prevents squeaking.
It can be used as a lubricant product in the textile industry.
It is a silicone based lubricating spray.
Provides a shiny surface to plastic part.
---
PACKAGING
| Code | Volume | Box Quantity |
| --- | --- | --- |
| 0519-048803 | 450 ML | 24 PCS |